Professional Profile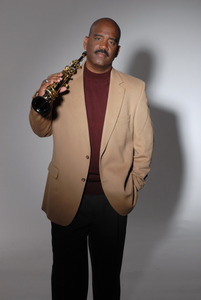 Over the past three decades, saxophonist, Walter Beasley, has artfully and dynamically redefined the phrase "musical Renaissance Man" for the modern generation. Considered by fans and critics alike as the "heir to Grover Washington, Jr.'s Throne," Beasley is the acclaimed saxophonist, vocalist, educator, and entrepreneur of the decade. As the highest selling full-time Professor / Recording Artist in history, the Boston-based musician has long mastered an exhilarating high wire act of balancing a successful career as a contemporary jazz recording artist and performer with an equally thriving presence in the field of music education.

A leading alto and soprano saxophonist and prominent vocalist all the same, Beasley is hailed by fans for his thrilling performances along the East Coast and throughout the U.S. and Caribbean. Notable performances include the all-star tour To Grover, With Love, performing alongside Chuck Loeb, Buddy Williams and Andy Snitzer and performing as the headlining act for the 2011 Playboy Jazz Festival.

As to the release of his latest CD/DVD project, "Live In The Club," Beasley's chart-topping single, "Groove In You," debuted on the Groove Jazz Chart at #29, climbing to Top 20 on the Billboard/R&R Chart, Radiowave, SmoothJazz.com, & Mediabase, earning a spot in the Top 10 on the Indie Chart. Other notable works by Beasley include his self-titled albums, Sax Meditations and Live in the Groove, both released through his Affable Publishing, as well as Free Your Mind (Heads Up), whose presence earned Beasley the 2009 Jazz Awards, and Backatcha (Shanachie Entertainment / Affable), featuring his hot single, "Lovely Day." During 2011, Backatcha rose to #10 on Billboard Top 50, with his single "The Call" debuting at 30 on Billboard Smooth Jazz chart and #3 Most Added in June 2011.

Since 2008, Beasley continues to thrive at the forefront of digital media and communication by offering consultation services to independent sax artists via Skype. Students are worldwide and of all ages and skill levels. He extends his influence to the younger generation by sharing his experiences and educational expertise through "Walter Beasley Sax Lessons" on YouTube and through his educational app offerings on iTunes and Google. Beasley also creates instructional DVDs for young players who are not able to afford a traditional music education. Projects include 14 Steps To Maximizing your Performance, which is currently available for download on his official website. His other best selling videos released through his Affable Publishing include Sound Production for the Saxophone, Hip Hop Improvisation, Circular Breathing and Performance Workshop.

A native of El Centro, CA, Beasley found his calling in the 1970's after his Aunt gave him his first Grover Washington, Jr. record at the age of nine. During his early teens, Beasley played sax and sang in various bands throughout Southern California. In the following years, Beasley attended the prestigious Berklee College of Music and graduated alongside such prominent classmates as saxophonist, Branford Marsalis, and vocalist, Rachelle Ferrell. Upon graduation, Beasley accepted a teaching position at Berklee where he continues to share his musical genius with students, nearly 30 years later.